MAY 12, 2023
Elton "Pops Up" in Soho…again!
The newly-opened Elton John pop-up store at 59 Greek Street in Soho, London, is not only a place where fans can shop the full Elton John Eyewear collection and exclusive merchandise from across the collection, as well as view some of the star's mesmerizing stage costumes and purchase special memorabilia, it also provides an opportunity to step into Elton's history.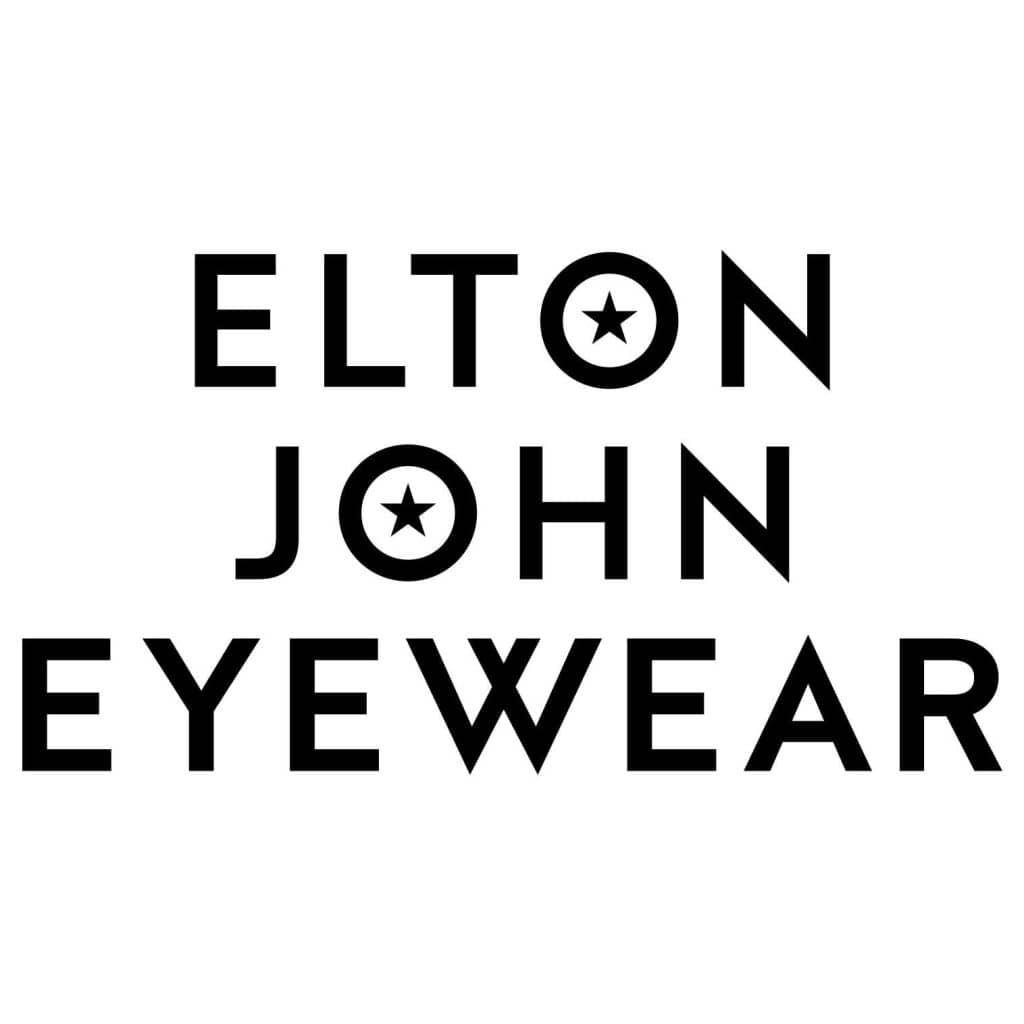 By John F. Higgins
Nestled in amongst the streets of Soho, the pop-up is the perfect starting point to visit nine important locations from Elton's very early days. While some of these sites are no longer exactly the same as they were in the late 1960s and early 70s, we welcome you to take a walking tour through the start of Elton's career using the map and legend below.
The Greek Street shop celebrates the decades of Elton, then to now. Authentically living his life in eyewear is the center stage of the Eyewear inspiration and design.  The store also offers Elton John t-shirts, vinyl, and myriad other collectibles for sale, most created especially for this first-of-its-kind freestanding Elton shop in London.
Amongst the original stage attire on special display throughout the store are creations by Bob Mackie, Gianni Versace, Annie Reavey, and Yohji Yamamoto. They were worn by Elton during his concerts in 1973, 1986, 1992, and the early 2000s.
And for the first time ever anywhere outside of New York City, fans can see the iconic Donald Duck outfit on display. Arguably the most iconic stage costume of Elton's entire career was, ironically, worn for only two songs at one show: the concert in Central Park on September 13, 1980. When it came time for the encores, Elton went backstage for a "quick" wardrobe change. It took longer than expected. "I put my legs in the armholes and arms in the leg holes," he later laughed. But the wait was well worth it when Elton waddled back on stage, sat down (barely!) at the piano, and sang Your Song.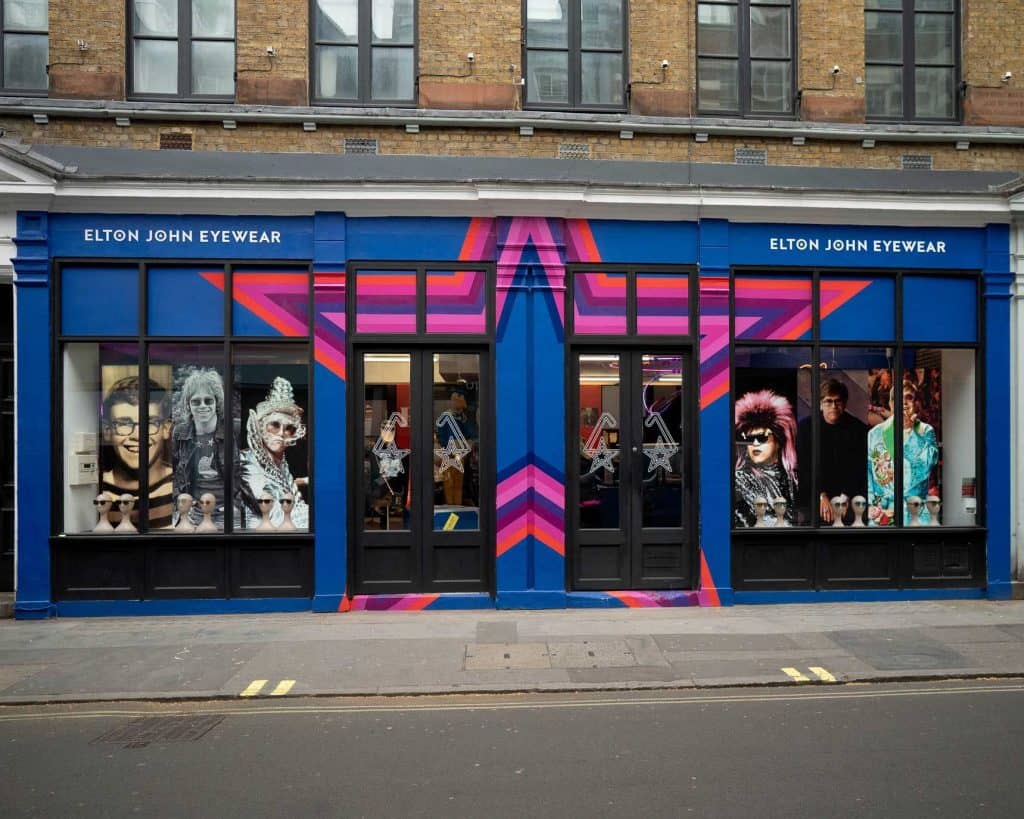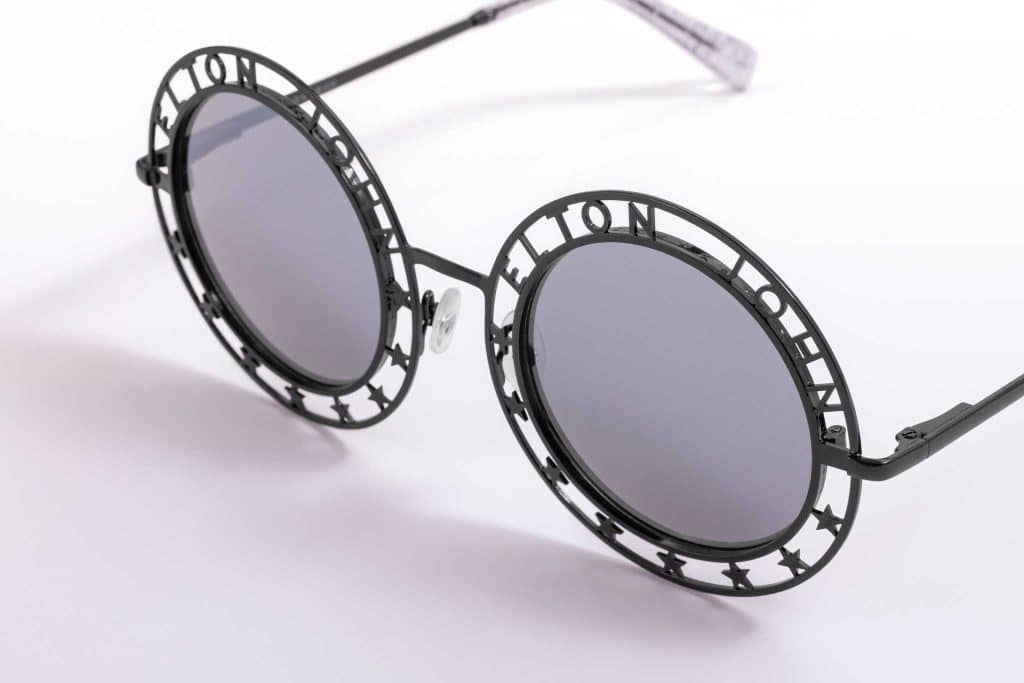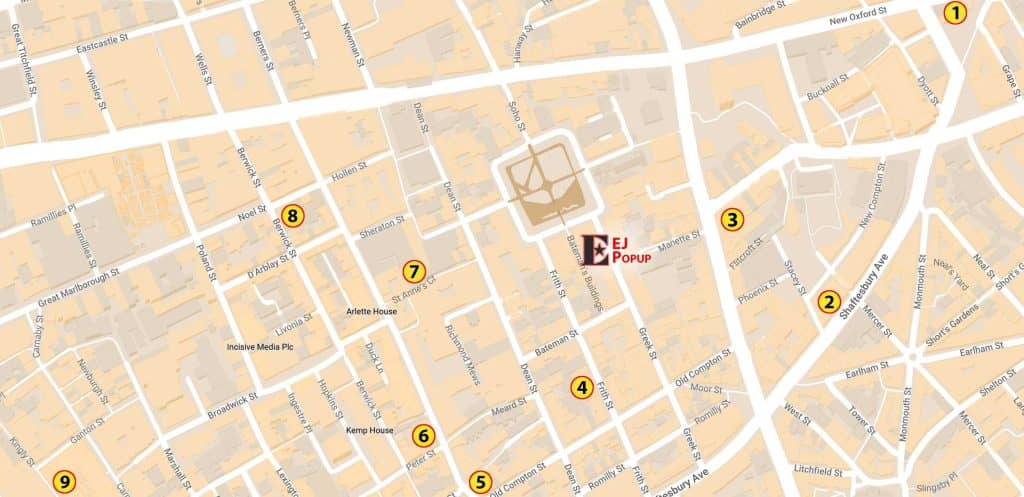 [1]
Dick James Music
71-75 New Oxford Street
(August 1967 – 1969)
The location of Elton's first demos, mostly co-written with Bernie Taupin. Dick James signed the pair to his publishing company (famous for its Beatles catalog) and Elton to a management contract. Elton recorded most of his first singles here, as well as his first two LPs, Regimental Sgt. Zippo (unreleased until 2021) and Empty Sky (1969).
[2]
Saville Theatre
135 Shaftesbury Avenue
(1966)
On 11 December 1966, Elton's first band, Bluesology, played here as one of two support acts for his rock and roll pianist idol, Little Richard. This was roughly the 140th gig for Bluesology, who had been playing out for just under two years.
[3]
Mills Music
20 Denmark Street
(1965)
The site of Elton's first job after leaving school, making £5 per week as an errand boy for Cyril Gee. Denmark Street was the epicenter of music songwriters and publishers and is mentioned in the song Bitter Fingers, from Captain Fantastic And The Brown Dirt Cowboy (1975).
"I left school when I was 17 and I became a tea boy in a music publishing firm in Denmark Street – Mills Music," Elton recalled to interviewer David Frost in 1975. "I worked there for a year and I thoroughly enjoyed it. Wrapping up parcels and everything. I loved it."
[4]
Ronnie Scott's Jazz Club
47 Frith Street
(2 November 1969)
Prominent jazz nightspot where Elton and his then-manager Steve Brown met with orchestral arranger Paul Buckmaster during intermission at a Miles Davis performance. Paul loved the demos he was given to listen to and in turn recommended producer Gus Dudgeon for Elton's next album, thus setting Elton's recording career on its path to success with the team's first effort, Elton John (1970).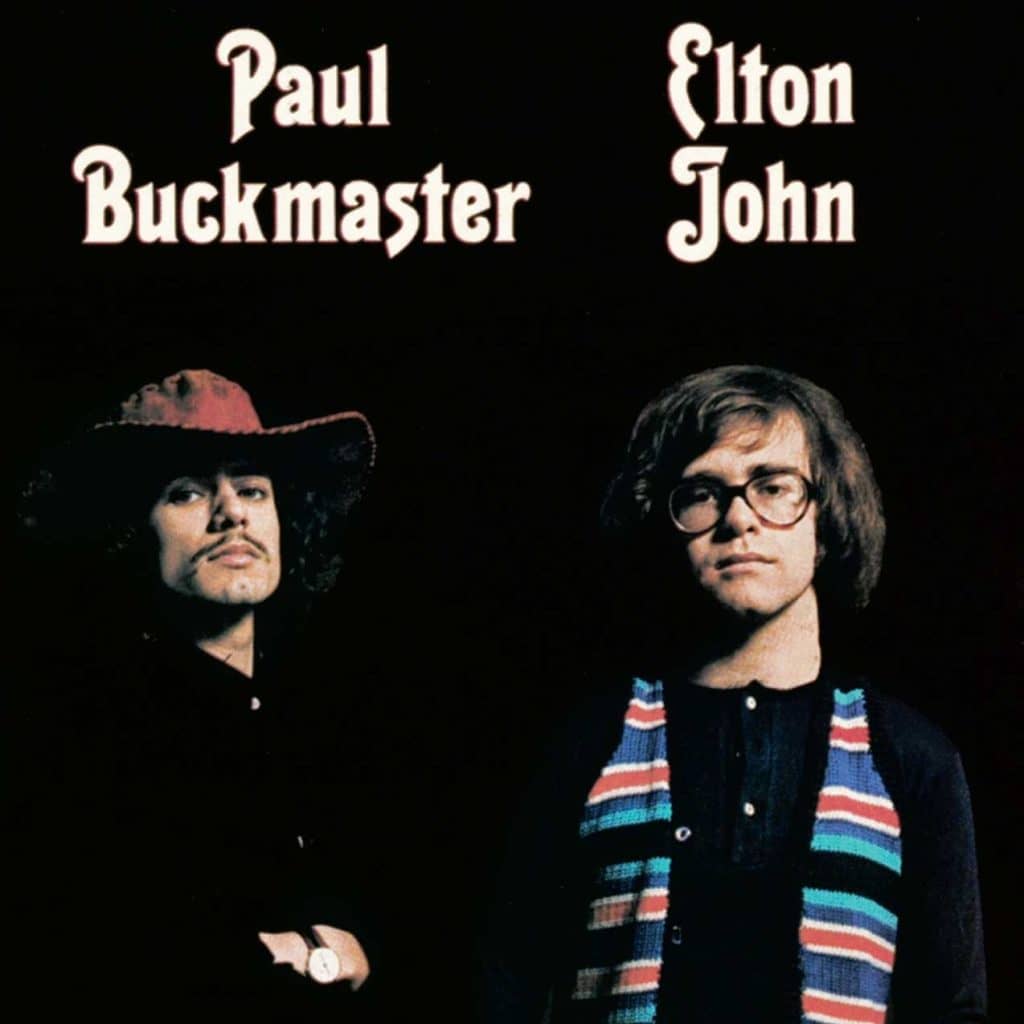 [5]
The Marquee Club
90 Wardour Street
(16 December 1965 – 5 June 1970)
London's most prominent nightclub of the time. Elton played here over 25 times starting in December 1965 – first as a member of Bluesology, sometimes backing Long John Baldry, and then at the start of his own career. His first performance billed as Elton John, with his own band (Caleb Quaye on guitar, Dee Murray on Bass, Dave Hynes on drums), took place here on 30 April 1968.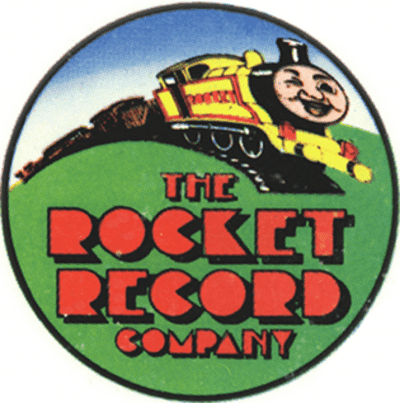 [6]
Rocket Records
101 Wardour Street
(1973 – circa 1975)
The site of Rocket Records' first offices. Established and co-run by Elton, Bernie Taupin, John Reid, Steve Brown, and Gus Dudgeon. "We just want to be a friendly record company," Elton told Danny Holloway in New Musical Express (17 February 1973). "I'd like it to be established by other acts. We've got about six cosy little offices in Wardour Street and we want to welcome all new talent."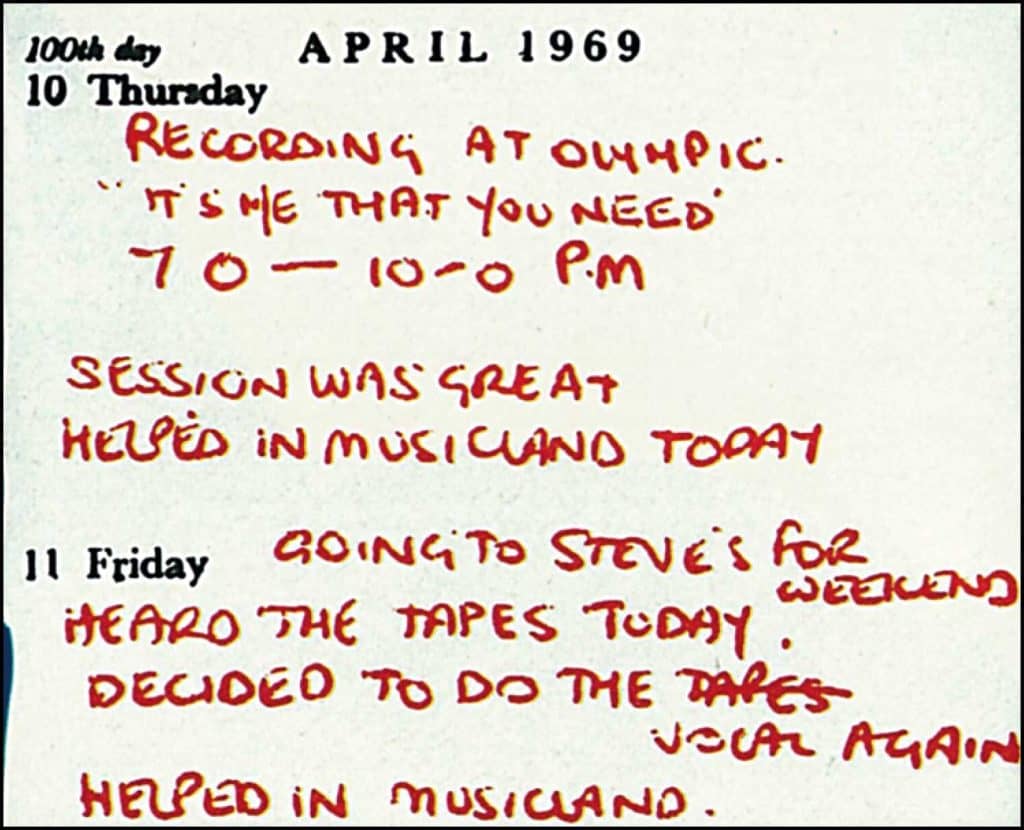 Excerpts from Elton's diary and photo of Musicland, taken by Michael Ross. (Both printed with the 'Captain Fantastic And The Brown Dirt Cowboy' LP)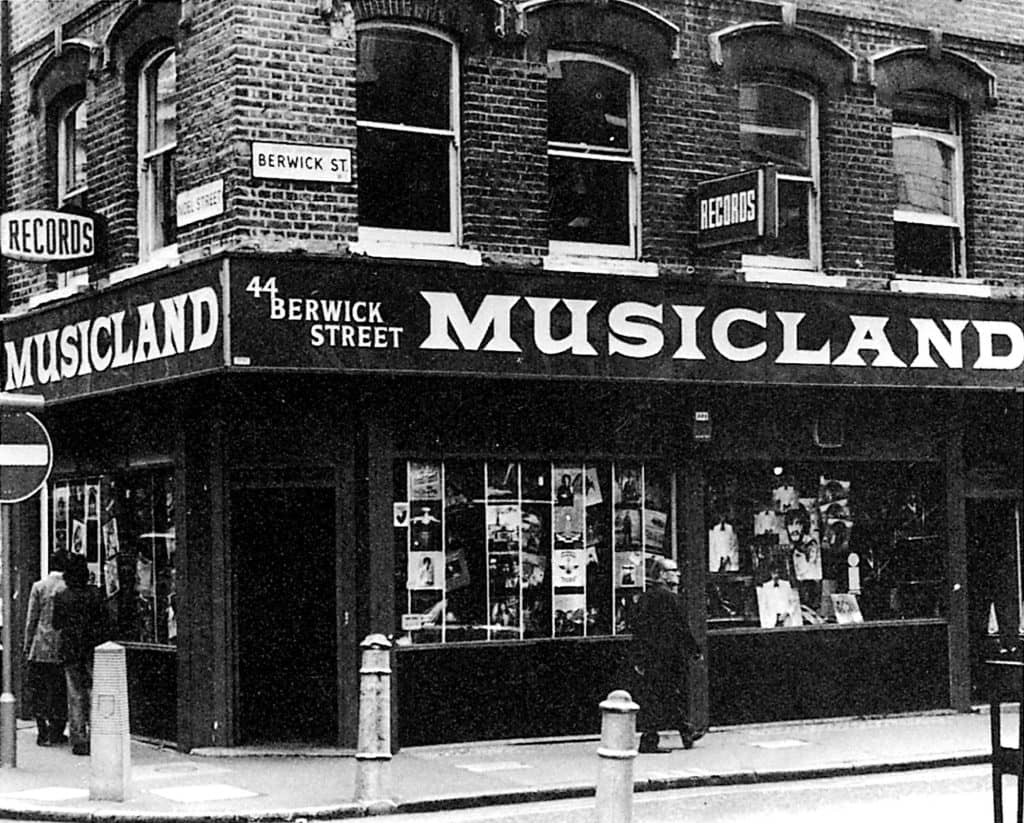 [7]
Musicland Records
44 Berwick Street
(1967 – 1971)
This record shop, specializing in imports from the US, is where a young Elton and Bernie frequently sought out albums by artists like The Band, Delaney & Bonnie, Bob Dylan, and many others. Elton would occasionally help out working behind the counter…even after he had released some of his own LPs!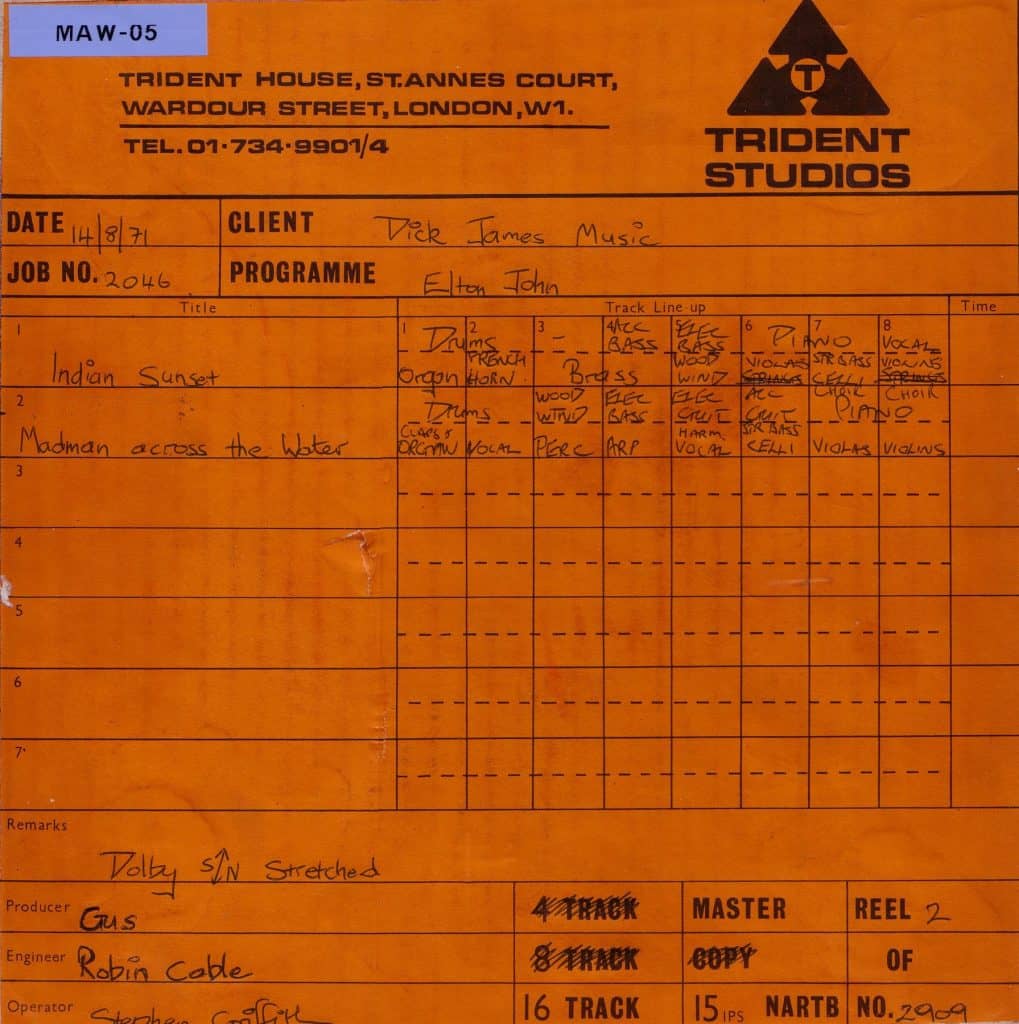 [8]
Trident Studios
16A St Anne's Court
(January 1970 – August 1972)
Famed studio in which Elton recorded his breakthrough albums with producer Gus Dudgeon, Elton John (1970), Tumbleweed Connection (1970), and Madman Across The Water (1971), as well as his first film soundtrack Friends (1971). The studio was frequented by David Bowie, the Beatles, Genesis, and Queen, amongst many other successful artists and bands in the 1970s. The studio piano Elton used on his albums can also be heard on hits like Hey Jude, You're So Vain, Killer Queen and I Don't Like Mondays.
[9]
Bag O'Nails Pub
9 Kingly Street
(1968)
It is here where Elton's friend and Bluesology band leader, singer Long John Baldry, told the conflicted Reg Dwight that he would be throwing away his career and happiness if he proceeded with plans for an impending wedding. This late-night life-changing event is the inspiration for the song Someone Saved My Life Tonight (1975).